I have been in the decorating mood with making much needed changes to our bedroom! So far, I have bought a new comforter,
painted
our bedroom, and made some
pillows
for our bed. You could say I've been trying to keep myself busy:) The next project that I wanted to share with you was making a pillow accessory for my pillows. I absolutely LoVe this idea and I like how I can switch it back and forth from pillow to pillow if I wanted to!
I made the accessory for my ruffled pillow

This is what it looks like:
I think the gems in the middle look great and add that something extra to it:)
I actually had some extra pillow cases that I used for the fabric of these flowers and the band! So, it matches my sheet set perfectly!
This is how I made the pillow accessory:
What you need:
1 yard of your fabric of choice
Since I had a gray and purple pillow, I used gray thread
Hook and Loop self Adhesive (Velcro)
Gemstones of your choice
Straight Pins
Glue Gun
Scissors
Step 1
:First make 6 pleated flowers, you can find that tutorial from one of my favorite blogs
Craftaholics Anonymous
.
Step 2
: To make the band, I wanted it to be 2.5" after hemming the fabric. So I cut out about 4" wide of fabric by how many inches around my pillow was going to be, mine happened to be 36". I made sure that my fabric was as straight as I could possibly get it by using my omnigrid. I pinned my excess fabric with straight pins to get it ready to sew.
Make sure you leave room between your straight pins and the end of your fabric.
Step 3
: Next, wrap your band around your pillow and try to center it on the pillow. Then what I did was take my flowers and center them on the band along with centering the flowers on the pillow.
Step 4
: Take all of the flowers off of the band, except the very first one and last one on the band. I did this because this just shows the boundaries of where the flowers start and end. I took the band off of the pillow and sewed on the first flower and then sewed on the last flower. Then I filled/sewed the other flowers in between the 1st and last flowers.
Advice
: Make sure you sew the thread through the middle or through a pleat, so you can't see the thread quite as much.
Step 5
: Warm up your glue gun, grab your gemstones of your choice and put a little glue in the middle of the flowers and then place your gemstone in the middle.
Advice
: Plan out your pattern of your gemstones before you start gluing.
Step 6
: Lastly, take your hook and loop self adhesive Velcro cut off about 1/2" and firmly place it on the ends of the band.
This was another pillow that I made to put on my bed and the flower wrap worked for it too:)
I think that it looks nicer on the gray ruffly pillow.
Side view- Isn't it lovely?
Ever since I've seen the tutorial on Craftaholics Anonymous for the pleated flowers, I knew that I wanted to incorporate into one of my projects and here it is:)!!! Pillow accessories are just plain fun. Sorry, I didn't take too many pictures for the tutorial...next time I'm working on a tutorial, I'll have to get picture cray;P
So there you have it fellow bloggers, a fun, removable, and versatile pillow accessory:) It was really pretty easy, just took a little bit of TLC and time! I hope you can find some inspiration in this project for yourselves:) Happy Crafting!!!
For the,
24 Days of Thanks I am so happy to have a wonderful

sister

like I do:) She has always been one of my best friends and always will be because we have shared so many amazing memories with each other.

We were sisters by chance and friends by choice

!!! Love you, sis:):):)

I've linked up at :
,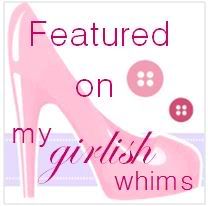 Under the Table and Dreaming , Blue Cricket Design, and at Today's Creative Blog.
http://thebloomingdaisy.blogspot.com/2011/11/decorative-pillow-plus-accessory.html
This post was featured on: