Hey All:)
Here we are yet again, (almost) Friday! The weather man is predicting another snow storm here in Iowa. I say bring it on because I'm ready for it. I think I live for the snow in the winters!
I made my weekly stop at the
Hobby Lobby
and yes I found some wonderful purchases! Recently, I've just redecorated our bedroom, well I'm still in the process. I tend to be pretty picky about the
wall decor
that I buy and I have checked out Hobby Lobby, Kohl's, and Gordman's, I couldn't find anything that went with the theme of our bedroom.
Sooooo, I just DIYed my own:)
I have been kind of antsy lately, actually deprived from crafting, so it was about my time to put something crafty together. Since my color scheme is purple and gray, I wanted my wood/wire color to be darker also, so I found these lovely little guys at the Hobby!
Isn't it just lovely? It goes perfectly with my other decor too:)
They just sparkle once the light hits them:) LOVE them!!!
I didn't really know what else I wanted to hang on the wall and how I would even attempt making it.
This is the space I have to work with. The lighter colored wall is the space I want to hang my finds:)
I remembered that I had cute, little,
trail size paint cans
from when I was deciding what color to go with for our walls. Those were a must have for this girl's DIY wall hanging. I snatched those up, found a canvas that had black chalk paint on it, and found some old scrapbook paper.
The tiny paint samples:)
I thought it might be neat to try the "layering effect"....
Trail and error is what I had to do to get it just "perfect", to my liking anyways:) This was my first attempt....
1st attempt = alright, I think, but I'm not really for sure....
Yes, I wasn't too sure about this one and it kinda looked really dark on my wall in the room...yikes! It seemed like it was missing something:(
The first attempt didn't work
, so you know what that means, make an emergency stop at Hobby Lobby:)
I bought some more scrapbook paper, and canvas for this project. Plus, I may have bought a few, okay maybe, more like triple what I needed! You really can't pass up some good deals and that really is the truth!!!! I'll talk about them in a different post.
2nd try = YAY:):) Smiles all around!!!
Number 1
Number 2!
I think the bling really matches the flowers and all.
I enjoyed making these so much that I decided I wanted to share with you all what I did. In order to put these lovely masterpieces together ( I kid, I kid), you will need:
2 canvas's - You can buy 2 of them at Hobby Lobby for $5.99. I believe they were 10 x 14
Paint of your choice
Scrapbook paper - ( I really liked the look of the specialty papers at Hobby Lobby.) They ran me $1.00 per sheet and I used 1 whole sheet of each.
Foam brush - I had this laying around the house, so that means it was all for free:):)
Gems - Also free had leftovers! Score!!!!
Craft Glue = Free
Tooth Pick
Ruler
Paper Cutter
Step 1:
For the 2nd time around, I didn't want to go with the layering look. So, I just painted the canvas the color of my choice.
Step 2:
Cut the scrapbook paper.
Step 3:
Then just use your craft glue to glue it to your canvas. Make sure you can get as close as you can to the edges, so the paper doesn't pull apart from the canvas.
I just pushed down on the paper to make sure it will stick to the canvas.
Step 4:
Grab another color, I chose the deep purple, and f
ollow the edge of the scrapbook paper
and make a stripe or how ever many you would like:)
I was thinking about stopping at this point, but something was missing...
Step 5
: Grab your gems and place them in a pretty pattern on your canvas. I just decided to have them follow the purple stripe!
I just placed the gems to my liking and used a ruler to try and space them out.
Step 6:
Go get a small bowl, your tooth pick, and your craft glue. I think you know where I'm going with this. Put a little of your craft glue in the bowl and use your tooth pick to put glue on it. Then put the glue on the gem using the tooth pick! Easy peasy lemon squeezy:)
This craft glue should be a MUST have, really, it works for just about anything:)
Step 7:
Stand back and admire your hard work!!!!
It matches well with the walls and my decor:)
So, I was able to make
2 canvas's
for the
low price of $7.99
and they were just the colors that I needed! Now that's a deal and they turned out to be just perfect for what we needed:):)
I'm so glad that I tried this because normally I would stay far away from painting or canvas's. I guess you should always try something at least once because you never if you'll be good at it!
Have you worked on a project before only to find out that you didn't "love it", so you had to try something different?
Happy Crafting Everyone!!!!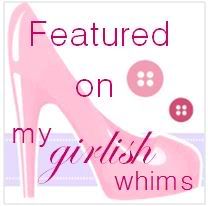 I've linked up at:
Blue Cricket Design
,
Whipperberry
,
Serenity Now
,
Thirty Handmade Days
,
Toys In the Dryer
,
Tatertots and Jello
,
Family Ever After
,
Six Sister's Stuff
,
Today's Creative Blog
,
Tip Junkie
,
Clean & Scentsible
,
Until next time!